Hi Friends!
I had my brain surgery on August 11th down in Houston, TX. My doctor was great and cut out most of my tumor. It's taken work for me to recover, but I'm happy to be feeling better. I can read and write which also makes me happy. It's taken a lot of work for me to read again. It's not perfect but getting better.
I will be having radiation in a few weeks. It'll be 5 days a week for 6 weeks! I'm looking forward to finishing with that. My chemo therapy will start a few weeks after the radiation is finished. I'll have chemo for 7 days the first week of every month. No chemo the last 3 weeks of every month. It'll take 12 months to finish.
I'm doing much better since surgery. It's been 17 days. Another week and a half and I'll be feeling mostly good. The biggest problem I'm having is remembering names and some words.
My life is good. I have had prayers from so many friends and family which has been wonderful.
Since this is my book/writing blog let me say that I've been reading the past week. It's taken me longer to read, but I'm getting better. I'm reading On the Fence by Kasie West and loving it.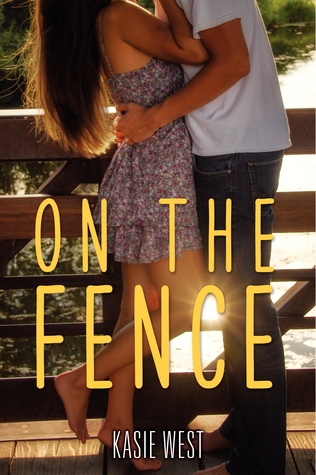 Thanks for your thoughts and prayers!
Kathryn Cooper